A Taste of Belsize Park
Belsize Park gets its name from the French 'bel assis', which means well-situated. And it couldn't be more apt.
Sitting snugly between Camden, Hampstead and Swiss Cottage, Belsize Park is within easy reach of everything you could wish for.
Head down the hill and you'll reach Chalk Farm with its numerous cafes, restaurants, bars and the fantastic venue of The Roundhouse, before getting to Camden, with the Stables market, buskers and busy high street. Stride uphill for Hampstead boutiques, great restaurants and pubs galore. And, of course, the natural wonderland that is Hampstead Heath.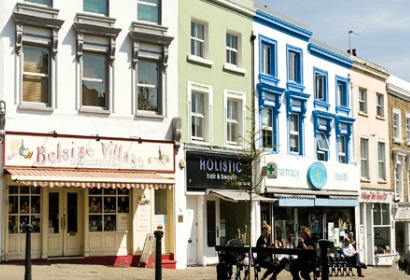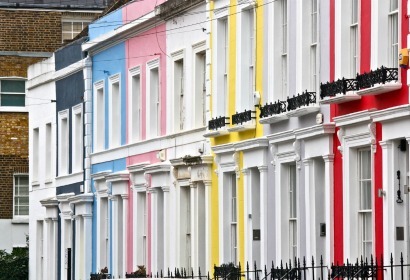 That's not to say Belsize Park itself is bereft in any way, though. Haverstock Hill is the main thoroughfare, with cafes, the Everyman Cinema and supermarket shopping along its length.
The Richard Steele pub (everyone calls it 'the Steeles') is a local legend that was saved from development in 2016 and branded an Asset of Community Value, not least because it was the centre of the Britpop explosion of the 90s.
Tucked just behind the tube station is the Globe tennis club, where sportier members of the community take to the court (and the bar).
The Ginger and White and Chamomile cafes on England's Lane are close by, and it's hard to beat Barretts of Belsize butcher which has been serving fine cuts to the community for over a century. It's worth stepping over to Belsize Village for dinner at the award-winning, family run Retsina restaurant. Belsize Kitchen offers seasonal fresh food cooked up by its New Zealand Chef, while Artigiano provides Etruscan specialities.
Homes in Belsize Park are divided between family houses and conversions in the Victorian style as well as stucco fronted, mansion blocks built in a post-WWI boom, Art Deco and more modern properties. And, of course, they're all very bel assis, as the French say.
Belsize Park Highlights
Grab a bite to eat at Belsize Kitchen
The wild open spaces of Hampstead Heath
Play a set or two at the Globe Tennis Club
Pop into the Steele's for a pint
Find fresh air and open fields on Hampstead Heath