A Taste of Primrose Hill
'I have conversed with the spiritual sun. I saw him on Primrose Hill'. So wrote the poet William Blake. Get up early to enjoy the view at the top of the hill - and see this quotation on a plaque - and you'll understand what he meant.
It's a stunning outlook, with Regent's Park below and all of London laid out in the distance.
Primrose Hill is at its busiest on the rare occasions that snowfall hits the capital. Then the whole city seems to scramble up the 65m peak to sledge and ski down. The summer months see sun worshipers out in force and on blustery days you'll find kite flyers battling for the best gusts.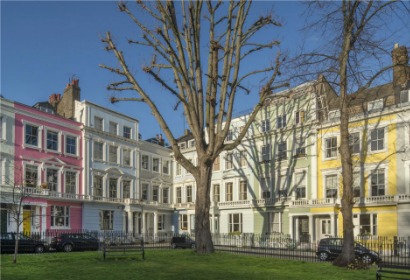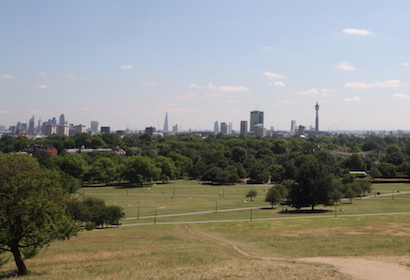 Exercise is encouraged, not just by the steep climb to the top of Primrose Hill, but by its well-equipped outdoor gym, known locally as the Hill Trim Trail.
Victorian terraces are the mainstay of Primrose Hill property, as single homes and divided into flats and maisonettes, with the peaceful Chalcot Square, probably the area's most desirable address.
Shoppers will find mostly independent boutiques on Regent's Park Road, with a smattering of high street brands. The Landsdowne and Engineer pubs attract drinkers from far and wide, as does Greek restaurant Lemonia. Melrose and Morgan is a rather lovely, deli and kitchen focused on ingredients sourced within the British Isles, apart from the popular coffee, of course.
Cross the railway bridge to Chalk Farm to visit the wonderful Marine Ices Gelateria, or delve further into Camden Lock for street food from around the globe.
The Roundhouse is a fantastic cultural centre with events ranging from creative workshops for kids to the Apple Music Festival with global superstars on stage.
Primrose Hill Highlights
Go to a gig at the Roundhouse
Tuck in to the kleftiko at Lemonia
Be a buccaneer for a day at the Pirate Castle on the Regent's Canal - it's actually a canoeing club!
Run, walk or sledge the hill
Fly a kite
Take in the view from the top at sunset or sunrise
Feel the sand between your toes at the Roundhouse beach in the summertime