A Taste of Little Venice
It may be called Little Venice, but in many ways the area where the Grand Union and Regent's Canals meet the Paddington Basin is more like a little Amsterdam. Houseboats of all hues float snugly, end to end along the banks, narrow wrought iron bridges span the water and cafes bustle with families.
A stroll along the banks can lead you quickly to Regent's Park and Primrose Hill or the more adventurous can keep going all the way to the Olympic Village. Every May sees the annual cavalcade, a weekend-long party on the canal bringing a pageant of boats, live music and entertainment.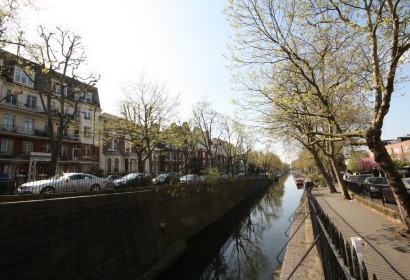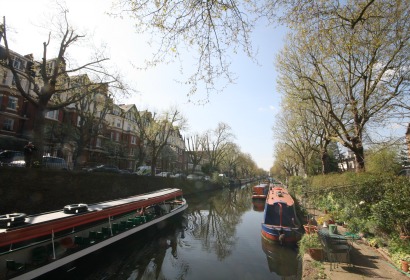 Off the water, the white stucco architecture of Little Venice echoes what you'll find in Holland Park and Notting Hill, but typically offers better value for money. You'll find beautiful, mature, communal gardens offering acres of green space behind the crescents and avenues.
These wide avenues are reminiscent of European cities so it's no surprise that the area attracts residents from the continent and beyond.
Neighbourhood favourites include Raoul's deli and restaurant, Baker & Spice and the award-winning Sheepdrove organic butcher. The Warrington pub and hotel is also an award winner, serving up hearty food and drink.
Neighbouring Maida Vale also has plenty to offer foodies and the new development at Paddington Basin has everything from craft beer to opera.
While the waterways are what sets Little Venice apart, it's also remarkably close to the action. Warwick Avenue tube will get you into the West End in ten minutes. By contrast, escaping the city by car is made easy by the proximity of the Westway flyover.
Little Venice Highlights
Walk or ride the canal all the way to the Olympic Village
Enjoy a waterside pint at the Waterway or the Bridge House
Take part in the annual cavalcade
Live the life aquatic on a canal boat