A Taste of Regent's Park
The meticulously tended gardens of Regent's Park are amongst the most beautiful in all of London. And so too are the extraordinary homes within sight of its gates.
Owing their existence to the vision of one man, John Nash, architect to the Prince Regent, Regent's Park and the surrounding terraces and palatial villas are among the most expensive homes in the metropolis.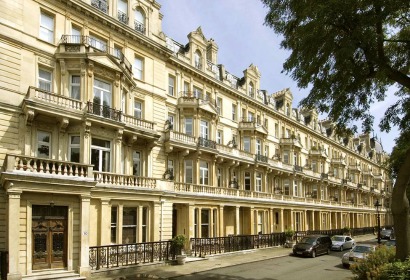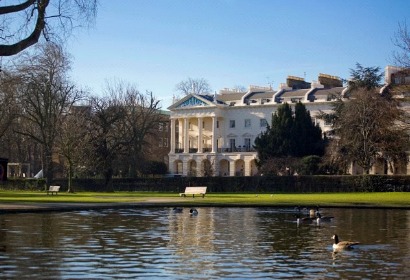 Known collectively as the Nash Terraces the Grade One listed buildings span the areas inside and outside the park's Outer Circle and include such illustrious addresses as Cumberland Terrace, Cornwall Terrace and Chester Terrace. Inside the park there are also nine villas, including Winfield House, the US Ambassador's residence.
Step a little further away from Nash's unmistakable architecture towards, St John's Wood, Marylebone or Primrose Hill and there is a wider mix of period, 20th century and new build homes which are still just a short walk from the park itself.
There's a huge range of outdoor activity in the park every summer evening and weekend throughout the year. Whether it's a gentle stroll through the rose gardens or a game of ultimate frisbee, a row on the boating lake, tennis, rugby, football, cricket or softball there's action for everybody in Regent's Park.
In summer months the Outdoor Theatre puts on a wide variety of performances, notably Shakespeare, but you'll also find many a musical, while every autumn sees much of the park taken over by the Frieze art festival.
Animal lovers will have London Zoo at their doorstep with its extensive collections and conservation programmes to follow.
For shopping and dining there's nearby Camden for a young, trendy scene with the famous street markets at Camden Lock or for a more refined experience Marylebone High Street is close by.
With unquestionably some of the most coveted and architecturally significant addresses in London, if not the world, Regent's Park is one of a kind.
Regent's Park Highlights
Queen's Park Day for family fun
The weekly farmers' market for foodies
The Lexi for big screen entertainment
Dark Habit for a coffee hit
The Alice House for gastropub grub